Hold Yourself Accountable With This Time Management Strategy
Our blog theme for November has been about HOLDING YOURSELF ACCOUNTABLE. This might mean holding yourself accountable to your BUSINESS PLAN or your DAILY PROSPECTING GOALS, to name a few.
One of the most important elements to maintaining accountability is managing your time.
The volume of distractions in our increasingly-busy lives has grown exponentially in recent years. And, of course, the  pandemic brought on an entirely new set of challenges as we had to learn how to share space with spouses, kids and the family pets.
There are numerous time-management approaches to consider, any of which you may practice. But in today's post, we are going to share a hack we think is simple to follow and has been shown to lead to greater productivity. It's called the Pomodoro Technique.
Created in the 1980s by Frandesco Cirillo, the Pomodoro technique uses an old-fashioned kitchen timer to break down work in intervals of 25 minute segments. Each segment (known as a Pomodoro) is followed by a 5-minute break.
The idea is simple: you put the maximum amount of focus on a task for 25 minutes, then walk away for five minutes to clear your head.
Let's walk through the process (using either a kitchen timer or a timer on your smartphone):
Your 25-minute Pomodoro cannot be interrupted. Disruptions, otherwise referred to as "voids," often force us to return to the beginning of the task because our brain hates to be interrupted.
Regardless of where you are on your 25-minute task, STOP when the timer goes off.
Do something relaxing or energizing with your 5-minute break: walk, stretch, breathe, step outside, hydrate. DO NOT engage in anything that requires you to expend mental energy.
Work on Pomodoros until a task/activity is completed and checked-off on your to-do list.
Every FOUR Pomodoros, take an extended 15-30 minute break. Maybe you take a quick run, or enjoy a leisurely lunch. Or even a quick nap. Use the extra time to renew yourself.
If you finish an activity with time remaining in a Pomodoro, use the remaining time to review, edit and improve upon the work you've just completed.
Use at least one Pomodoro a day to review and improve your process…and productivity.
Mastering the Pomodoro Technique will take practice. But if time management is not one of your strengths, you might find this simple hack a valuable element in your desire to achieve greater accountability.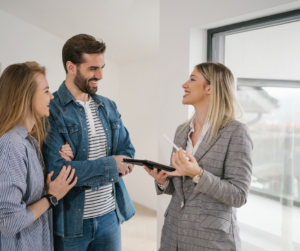 INTRODUCTION This blog post was created for one of the…
Read More