How to Master Circle Prospecting
Most top-performing real estate agents include CIRCLE PROSPECTING as part of their on-going production strategy.
Circle prospecting involves calling homeowners within a radius around homes you've JUST LISTED or JUST SOLD. It can also be a strategy to establish yourself as a neighborhood expert.
Circle prospecting tends to be a long-term, database-building strategy. In fact, many agents prefer circle prospecting to calling expireds, simply because there is less competition for the homeowner's attention.
Circle prospecting is a numbers game that requires patience and a long-term perspective. That's because, it's estimated that only one out of eight contacts you make while circle prospecting may be interested in selling at that moment.
One of the best ways to maximize your circle prospecting efforts is to employ the best tools possible. To that end, you should consider Vulcan7's  Neighborhood Search Filters which are part of Vulcan7's already-robust Neighborhood Search and GeoSearch platforms. The filters focus your cold calling on those homeowners you're most interested in reaching.
Here are the filters you can use to identify your prime homeowners:
Owner

Owner-occupied
Non-owner occupied (great for vacation homes/resort areas)

Price (Min/Max)

Estimated value
Assessed value

Property type

Single family
Condominium
Multi-family
Mobile home
Land

Property details (Min/Max)

Bedrooms
Bathrooms
Square footage
Acreage
Year built
Length of ownership (important because of capital gains considerations)
The program also offers an option to "include empty values" for those properties for which a value is not available.
Below is a screenshot to give you an idea of what the Neighborhood Search Filters look like within Vulcan7:
Vulcan7's search filters:
Help agents better-focus their prospecting efforts
Allow agents to specialize in areas with snow-birds and vacation homes-both of which are excellent groups to prospect against
Support agents who are interested in working with niche groups, such as those in certain price ranges
Using Vulcan7's Neighborhood Search Filters, allows you to spend LESS TIME calling the properties you want in order to drive MORE PROFITABLE REVENUE over time.
Learn More about Vulcan7's circle prospecting software options.
If you are a current Vulcan7 client, ask about our neighborhood search trial options.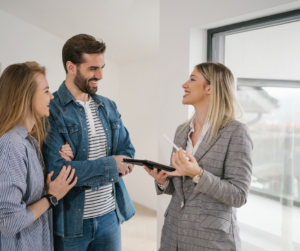 INTRODUCTION This blog post was created for one of the…
Read More