January 1: Best Expired Listing Day of the Year!
Last year, we posted a blog called ACTIVELY PURSUE BUSINESS, OR PASSIVELY WAIT, This blog spoke to the importance of active, consistent prospecting as the best avenue for success in real estate. As we stated in that post, real estate is a "contact sport," and those who are able to make the most contacts will ultimately win.
And, when it comes to making contacts, there might not be a better day to work your Vulcan7 leads than January 1, the BIGGEST EXPIRED LISTING DAY of the year.
That's right, any listings that were due to expire on the last day of the year go back on the market. So, if you want to hit the ground running in 2023, turn off the New Year's Day parades, crank up your Vulcan7 CRM and start calling the best expired leads in the business. Remember that nearly 40% of expired listings or expired leads re-list with a different agent within 30 days.
One other thing: while expireds are ripe for the picking on January 1, don't rule out FSBOs who may be frustrated after trying to go it alone. Consider that 9 out of 10 FSBO's fail to sell on their own and are ready to enlist the help of a pro after a few weeks.
WINNING WITH VULCAN7
If you're already a Vulcan7 pro, you know the value of our data and are likely ready to hit the phones on January 1.
For those of you who do not currently use a real estate lead generation/CRM platform, Vulcan7 delivers new real estate seller AND FSBO leads daily. But that's not all. Other Vulcan7 features include:
For Rent by Owner Leads
Contact Management
Two Simultaneous Dialers Available – Call directly in the software
Neighborhood Search
Pre-foreclosure Leads
Sales and Marketing Tools
StoryTellr Video Email
Usage Reporting
Vulcan7's CRM is intuitive and easy to learn. And our support is second to none.
BRING 2023 IN WITH A BANG!
If you are not currently prospecting to be a seller's agent, consider this: less than 5% of U.S. real estate agents actively phone prospect. And that this tiny percentage represents the lion's share of revenue in our business? This represents a huge opportunity for anyone willing and ready to put in the time each day to work the phones. The transactions are out there, and waiting for you to make the call.
Vulcan7 can help you snag those expired listings that other real estate agents often ignore. This is already a section of the market that's underrated — real estate's best-kept secret. We give you the tools and resources at your fingertips to help you maximize your chances of "owning" the expired listings in your MLS.
But here's the reality: as good as Vulcan7 might be, it's up to YOU to use the dialer and make the connections. That's why you need to treat New Year's Day like any other, income-generating, production day. Don't think of New Year's Day as a holiday, but as your day to launch the most successful year of your career.
To learn how Vulcan7 can help you to be a top seller agent, CLICK HERE.
Good luck in 2023!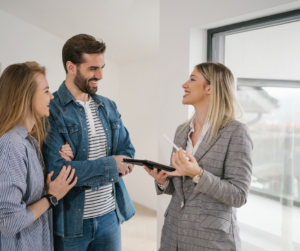 INTRODUCTION This blog post was created for one of the…
Read More