Use Vulcan 7 to Connect with More Sellers
"80% of success is showing up," says West Palm Beach agent Zach Klinedinst in a recent episode of Vulcan7's Roadmap show.
Zach has been "showing up," with more than 850 transactions since launching his real estate career in 2014. Zach shares how he's made two significant decisions in the past few years.
RELOCATION: Zach and his family decided to relocate to West Palm Beach from Pennsylvania. While the warmer climate is a plus, Zach knew he had to gear up to establish himself in a new market. This understanding led to his second major decision:
VULCAN7 VS. REDX: Shifting from RedX to Vulcan7 a year ago. Vulcan7 helped Zach connect with more sellers, or as he puts it: "The biggest thing about moving to Vulcan7," he says, "was I was getting more conversations"
Within months of diving into Vulcan7's INDUSTRY-LEADING LEADS  and CRM platform, Zach "double-sided" a $1.36 million listing, the largest of his career.
What's interesting about Zach's story is that most of his business comes by prospecting old expired listings… some as old as three years.
THE VALUE OF OLD EXPIRED LEADS
In our blog post THERE MIGHT BE GOLD IN THOSE OLD EXPIREDS, we discuss some of the oft-overlooked benefits of working with old expired listings, the two most notable being:
Because many agents dismiss old expireds, you might find there is less competition when trying to build a relationship with these homeowners. Old expireds are, in many ways, low-hanging fruit.
And, related, compared to new expired listings, those old expired homeowners are likely not being inundated with calls from aggressive agents. This gives you a unique opportunity to forge a relationship.
Zach's story validates a vital truth: top-producing real estate agents know that well-honed prospecting skills are portable and duplicatable. He advises newer agents: "If you can spend $400 a month on Vulcan7, I guarantee you can blow your business up if you hit the phones daily."
If you'd like to hear what other top-producing agents have to say about Vulcan7, check out our VULCAN7 REVIEWS page.
HEAR ZACH TELL HIS STORY
In this short Pitstop clip pulled from the Roadmap episode, Zach discusses his move from RedX to Vulcan 7.
CLICK HERE  to watch the entire Roadmap episode with Zach.
CONTACT US if you're ready to connect with more sellers, and transform your business.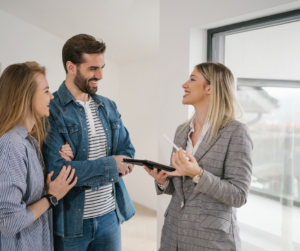 INTRODUCTION This blog post was created for one of the…
Read More