How To Find Real Estate Leads
HOW TO FIND REAL ESTATE LEADS: OVERVIEW
In the highly competitive real estate industry, finding quality leads is the lifeblood of any successful business. Whether you are a seasoned professional, or relatively new to real estate, a consistent funnel of leads is essential to grow your client base, and drive your revenue. However, with the ever-evolving digital landscape and changing consumer behaviors, it's crucial to adapt your lead generation strategies.
In this blog post, we will review proven techniques and strategies to help you find the LEADS FOR REAL ESTATE that will transform your business.
WHAT ARE LEADS IN REAL ESTATE?
A lead refers to a potential customer or client who has shown interest or expressed a need for your services as a real estate professional. These individuals or organizations may be looking to buy or sell a property, or they may have general inquiries about the real estate market. A lead is someone who might be open to a pitch from a real estate agent; in some cases, sooner as opposed to later. Leads are the foundation of your business and play a crucial role in generating sales and building your client base.
It's important to understand that LEADS FOR REAL ESTATE do not automatically translated to clients. There is a great deal of work, time and skill involved in converting a lead to a client who is willing to entrust you with one of the most important financial decisions of their lives.
In this blog we've written extensively about the process of converting leads to listings. Such conversions involve a subtle approach to nurturing your prospects in order to gain their confidence and trust. To that end, here are several blog post you might find helpful as you work to convert leads to commission-generating clients:
But, again, the purpose of the blog post is to focus on HOW TO GET REAL ESTATE LEADS. We are purposeful in our use of the adjective "great" because there are dramatic differences in the quality, convertibility, and even urgency of different types of PROPERTY LEADS.
BEST WAY TO GET REAL ESTATE LEADS
A tiny fraction of the 1.6 million licensed realtors in the U.S. actively phone prospect for listings. In general, this relatively small universe of listing agents are more successful and earn significantly more income than the majority of real estate agents.
Top-producing agents understand the value of investing in their success, and this investment usually begins with the kind of lead generation platform offered by industry leaders such as Vulcan7.
If you want to know HOW TO GENERATE REAL ESTATE LEADS, Vulcan7 provides real estate prospecting software with a focus on four, major areas of prospecting lead data:
Expired Listing Leads
When it comes to real estate prospecting services, many of the top producing agents in the business focus on expired leads. Expireds are those homeowners who've tried-and failed-to sell their property.  Perhaps it was priced poorly.  Or, maybe the agent didn't do enough to market the property. Or, it's possible they withdrew the property from the MLS because their life plans changed. Whatever the reason, you know that expired were, at some point, actively engaged in trying to sell, and thus, a potential revenue opportunity for you.
Here are two of the many benefits of prospecting expired leads:
Typically, a homeowner who did not sell the first time has an increased urgency to sell the second time around. That gives you a good chance to convert the lead to a listing if you stick to your expired listing scripts.
Working with expired listings gives you the opportunity to make significant GCI over a shorter period of time, especially when compared to working as a buyer's agent.
Vulcan7 provides our customers with Expired Leads every morning, 7 days a week, so that you have the most recent information you need every day.
For Sale by Owner (FSBO) leads
Since 9 out of 10 FSBO listings fail to sell without an agent getting involved, FSBO listings a great opportunity to generate income. Building a relationship with the owner before they begin actively looking for an agent will put you on their radar for when they realize they do need an agent.
It's always important to recognize that FSBO prospects require a bit more TLC than the average homeowner.  That's why you want to do your best to stay in touch and build trust so you become their "go-to" agent when they've had enough of going solo.
For Rent by Owner / Investors
When it comes to the best ways to prospect in real estate, FRBO listings represent a unique opportunity. While the owners usually aren't looking to sell that specific property, it generally isn't the only one they have. Working with owners that list FRBO properties can reveal information about other lucrative options. For example, investors frequently sell and buy properties, and may be in need of a real estate agent for these transactions. Connections are a massive part of real estate, and someone who has a track record of property ownership is a great start.
Neighborhood Search
Whether it's contacting the neighbors of your listings, creating buzz for your open houses, or just farming buyers and sellers in any given area, every agent needs a good real estate prospecting tool for circle prospecting. Vulcan7's Neighborhood Search products help you get on the ground in your targeted area. Whether you're looking to search within a radius, punch in an address, or look up a single address, our Neighborhood Search products go above and beyond the industry standard. Vulcan7's Neighborhood Search can also be super helpful in helping you reconnect with your existing database. Simply upload your existing database, and quickly and easily fill in the blanks with those clients of yours you may have lost or missing contact data for.
We often get asked about REAL ESTATE LEADS FOR NEW AGENTS. In simple terms, a lead is a lead, regardless of your level of experience in the real estate industry. But for newer agents, it's important to understand that nearly all of the top-producing agents in our business derive their success by working with proven lead sources such as the Vulcan7 lead categories discussed in the section above. Phone prospecting works!! So, if you want to know HOW TO GET LEADS IN REAL ESTATE to best advance your business, you need to consider "investing" in your success by harnessing the power of a Lead Generation/CRM platform like that offered by Vulcan7.
But if you're not ready to make the leap into using advanced technology and AI to bolster your prospecting efforts (or you're not ready to actively prospect), the following section will walk you through a variety of strategies for finding PROPERTY LEADS.
HOW TO FIND REAL ESTATE LEADS: OTHER SOURCES
Let's consider a classic sales funnel as shown below:
The goal of any real estate agent is to guide a homeowner/prospect "down the funnel" toward a close. When you invest in a system such as Vulcan7, you are taking a pro-active approach to engaging homeowners who, in most cases, have already started their journey down the sales funnel. For example, with a new expired lead you can engage someone who may have a high degree of urgency to sell quickly. For Sale by Owner prospects may also have an urgency to sell, but they must come to the realization that they need an agent (and must pay a commission) by going it alone for several weeks.
But for many agents, especially those new to the industry, there may be an initial reluctance to pro-actively phone prospect. As such, they may adopt a strategy that focuses on the top of the funnel. In other words, they focus on building awareness of their services in the hope that a homeowner entering the funnel will choose them.
So, let's look at strategies for HOW TO GENERATE LEADS IN REAL ESTATE from a "top-of-the-funnel" approach:
Be a Social Media Maven: Social media can be a very strong tool for building awareness of your business. Some agents are naturals at posting frequently, and feel comfortable in front of the camera because they know video can be very effective. Obviously, social media can be a great tool to show any listings you may have, or to promote an open house. But the real value of social media is to show your personality, to give homeowners a sense of who you are. Be funny. Share information about the market. If you're lucky to have a large, social network now, it's likely your friends will promote you, or comment on your posts, which helps to grow your organic reach. NOTE: Consider social media ads as a relatively low-costs way to build reach beyond your personal network.
Leverage Email Marketing: Email marketing is still one of the most cost-efficient ways to stay engaged with prospects. The best way to use email marketing is by building your own contact database. It may take some time, but it could be worth it in the long run. Obviously one of the best ways to capture emails is during an open house. But it doesn't hurt to get creative. For example, someone might share their email if you offer something like a guide to mortgage rates in your area, or other topics that might interest homeowners. You can also purchase email lists for specific areas, but remember that purchased email lists are not always reliable. It's worth noting here that Vulcan7's StoryTellr platform allows you to send out personalized video emails, which is a great way to break through email clutter.
Nurture Local Connections: Be visible in as many ways as possible in your area, and always have your business cards ready to hand out. Church groups and volunteer activities are a great way to build your personal brand awareness. What if you're a regular at the local breakfast café? During the summer months, in particular, neighborhood festivals and other community events are a great place for you to shake hands and hand out cards.
Local Advertising: There are many agents who believe that paid advertising is the BEST WAY TO GET REAL ESTATE LEADS? Indeed, having your photo on a park bench, bus shelter or billboard is a great way for your business to build reach. However, advertising can be an expensive proposition that is difficult to measure. Truthfully, for a fraction of what you would spend buying a billboard you could afford to buy Vulcan7 leads for a number of months.
HOW TO FIND REAL ESTATE LEADS: CLOSING THOUGHTS
There are always going to be people who need to buy or sell a home, even in the softest of economies. Whether it's a homeowner who could not sell their home with another agent, or a FSBO homeowner who has run out of patience doing their own open house, someone, at some point, is going to need the help of a real estate professional.
The question is: will you be the person to help them?
We believe that if you want to know HOW TO FIND REAL ESTATE LEADS, you'll invest in a proven lead generation and CRM system such as that offered by Vulcan7. Here are four reasons why:
Vulcan7 is the industry leader in providing agents with the most accurate contact information for all lead types.
Vulcan7's CRM (Customer Relation Management) platform (including our dialer) helps you to stay focused and on task as you work on moving prospects down the sales funnel. Our CRM comes with the most proven prospecting scripts you'll find in the industry.
Vulcan7's on-boarding and customer support team gets you started quickly, and keeps you going as you continue to work your leads.
Vulcan7 puts a community of like-minded, ambitious agents at your fingertips through programs such as Roadmap and Coaches & Mentors.
To learn more CONTACT VULCAN7 to speak to a sales representative today.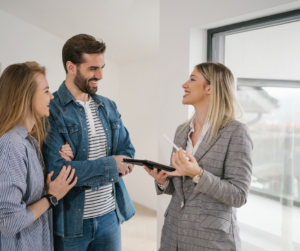 INTRODUCTION This blog post was created for one of the…
Read More