Time Management Strategies for Success
William Penn said: "Time is what we want most, but what we use worst."
One might imagine what Mr. Penn would think if he were alive today,. We are consumed by time-sucking diversions that play havoc on our focus and attention span.
Have you ever found yourself stressed and frustrated, saying: "There just aren't enough hours in the day." Well, the truth is, there are plenty of hours in the day. It's just a question of how you choose to use them.
A recent article in Business.com explored how we could add several hours of productivity to each work day by making a few adjustments:
Task Batch: It's important to remember a simple reality-there is no such thing as multi-tasking. Our brains are not designed to efficiently and effectively move between multiple tasks. Research shows that it takes about 23 minutes to return to a task once interrupted. Task batching suggest that we group similar tasks together-then complete them consecutively. This process can minimize interruptions and keep your mind focused.
Outsource certain tasks: Let's say, for example, that you want to maintain a blog (a good personal branding strategy). But it takes you forever to research, draft and edit every post. You might be better off to hire a freelance writer to handle this task for you. Instead of looking at this as an expense, consider it an investment in your business that allows you focus on what you do best: sell. You might also consider hiring a part-time administrative assistant to handle time consuming tasks that normally pull you away from selling.
Manage your smartphone: Our smartphones may be our greatest hindrance to productivity and success. There are numerous ways you can reconfigure your smartphone to disable distractions, neutralize inefficiencies and enhance productivity.
Cut (or better yet, eliminate) meetings: Studies show that the average business person can spend as many as 23 hours each week in meetings. Take a good hard look at every meeting on your calendar. Cancel those you believe have little value. If, after several weeks, you find that you miss what was covered in those meetings, re-instate them. But you'll probably realize that whatever was covered in those meetings can be handled with a quick phone call or email.
Start work an hour early: Whether you work from home or in an office, consider starting an hour early every morning. There are fewer distractions and your mind is likely to be fresh and more focused.
America's original time management consultant, Benjamin Franklin, is credited with saying: "Time is money." Which means, time wasted means less money. See what you can do to add a few more hours of productive time back into each day. It will be like money in the bank.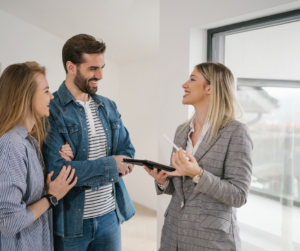 INTRODUCTION This blog post was created for one of the…
Read More