Do Real Estate Cold Calling Scripts Work?
Generally speaking, salespeople, regardless of the industry, do not like to make cold calls. Cold calls can be intimidating, and it's not just about someone's fear of rejection. The number one reason sellers fear cold calling is they don't like to talk to strangers. Makes sense, right? Since we were little tykes, our parents always warned us to "never talk to strangers." So, it's no wonder many of us have carried that baggage with us throughout our lives. But if you've chosen sales, and real estate sales in particular, fear of strangers is baggage that can serious weigh down your ability to succeed and make a nice income.
Fortunately, if you're a Vulcan7 client (or have considered becoming one), you have a system at your fingertips that helps you move those intimidating cold calls to potentially lucrative "warm calls." By getting the best leads in the business delivered to your computer every morning, you have a tool that allows you to call a prospect with an understanding of their situation (expireds who couldn't sell their home, FSBOs who will soon tire of trying to sell their home, etc.)
CLICK HERE to learn more about Vulcan7's industry-leading CRM and lead generation platform.
So, the first step to mastering phone prospecting (and warm calling) is investing in an industry-leading CRM and lead generation system like Vulcan7. The second step is to learn how to maximize the value of such a system. Because even with the best tools, many sellers need to overcome their reluctance to call or their fear of phone rejection. That's where real estate scripts come into play. Top performers in our business lean on scripts to improve their engagement techniques.
To be sure, not everyone is a fan of scripts. To that end, let's run through some of the most common pros and cons for using scripts:
PROS OF USING REAL ESTATE SCRIPTS
Routine is King.  There's much to be said for knowing what you are going to say in any situation and there's nothing like script work to prepare you for any situation. At hearts, scripts are routine and successful people have routines, be they athletes are business moguls. Enough script rehearsal means you are ready for any curveball a prospect or client throws at you and that you won't ramble.
Using scripts can help you manage the time of the call and focus on a prospect's most relevant questions. By controlling the focus of the call, you can get more accomplished and weed out the serious customers from the not-so-serious.
Scripts are particularly for targeted markets.  A market slow-down means a couple of things: Opportunity for you to snatch up expired listings and short sales, but also homeowners more hesitant about upgrading. You'll need finely tuned scripts to be able to seal these deals.
CONS OF USING REAL ESTATE SCRIPTS
Scripts can make you stiff. The aim of scripts is to make you comfortable going off script. Reading a script word-for-word makes you sound rigid and amateurish, traits liable to scare off the most motivated seller.
Lack of flexibility. Every prospect has different needs. Strictly sticking to a script means you may not be able to tailor your pitch in as flexible a way as you'd like. An agent with a gift for sales may feel held back and close fewer deals rather than more.
PRACTICE RULES!
We don't disagree with the cons listed above. Scripts can make you sound stiff, and limit your flexibility. But ONLY if you are not invested in getting the most out of your scripts.
The top-producing agents in the country commit to daily skills-building to ensure they don't sound stiff on the phone. There are two ways you can work with scripts:
Morning role-playing sessions. If you're going to hit the phones at 8 AM (and we think you should), find one or more role-playing partners to run through your scripts before you start working the phones. These pre-prospecting role-playing sessions get you pumped before you get into the game.
Accountability partners: In addition to role-playing, find an accountability partner to keep you focused and on your game. An accountability partner can be another agent with whom you connect frequently (weekly, bi-weekly) to make sure you're meeting your stated goals. Or, you can invest in a professional real estate coach who understands how to push you to perform at your highest level possible.
In summary, here are three steps you can take to power through cold-calling reluctance and improve your chances of making big money in the real estate business:
Invest in a CRM/lead generation platform like Vulcan7 because accurate data (multiple phone numbers, emails, etc.) will help build your confidence in moving cold calls to warm calls.
Get over any pre-conceived ideas you have about scripts. They work and will make you better at your craft.
Practice like there's no tomorrow because listings are available TODAY to those who make the effort to prospect.
Good luck.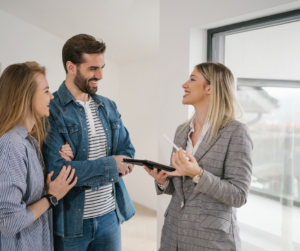 INTRODUCTION This blog post was created for one of the…
Read More